Technical data
Cushion surface 200 x 70 cm

Back section 80 cm

Central brake wheels str. 125 mm

couch height between 46-101 cm

Weight 80 kg

Maximum weight 250 kg

Electrical voltage 24V

CE marked
Accessories
Datasheet
2-part examination couch, scissor lift
HMI no: 72974

|

Product no: ULM1CBRA
Our good standard couch, is made to last. There are chrome frames that protects the cushions against collisions, artificial leather in a quality that can withstand cleaning in alcohol and chlorine. High quality foam in the cushions for best comfort.
Datasheet
HMI no: 72974

|

Product no: ULM1CBRA
2-part examination couch, scissor lift
The couch can be lowered for easy access from a wheelchair. Large backrest angle adjustment for optimal seating position. Paper-holder and tear-off brace. Available with or without nose hole in cushion.
Electric height setting
Manual stepless position setting for back
Very easy-to-clean wheel frame
Comes with paper holder and tearing brace
Powder coated undercarriage
Lying surface of fire-retardant cold foam with durable cover
Lying surfaces are mounted on frame of chrome pipe to avoid damage to the cover
2 directionally guided wheels
Central brake on all wheels
Technical data
Cushion surface 200 x 70 cm

Back section 80 cm

Central brake wheels str. 125 mm

couch height between 46-101 cm

Weight 80 kg

Maximum weight 250 kg

Electrical voltage 24V

CE marked
Add-ons
See a list of avaliable spare parts at rehab-care.dk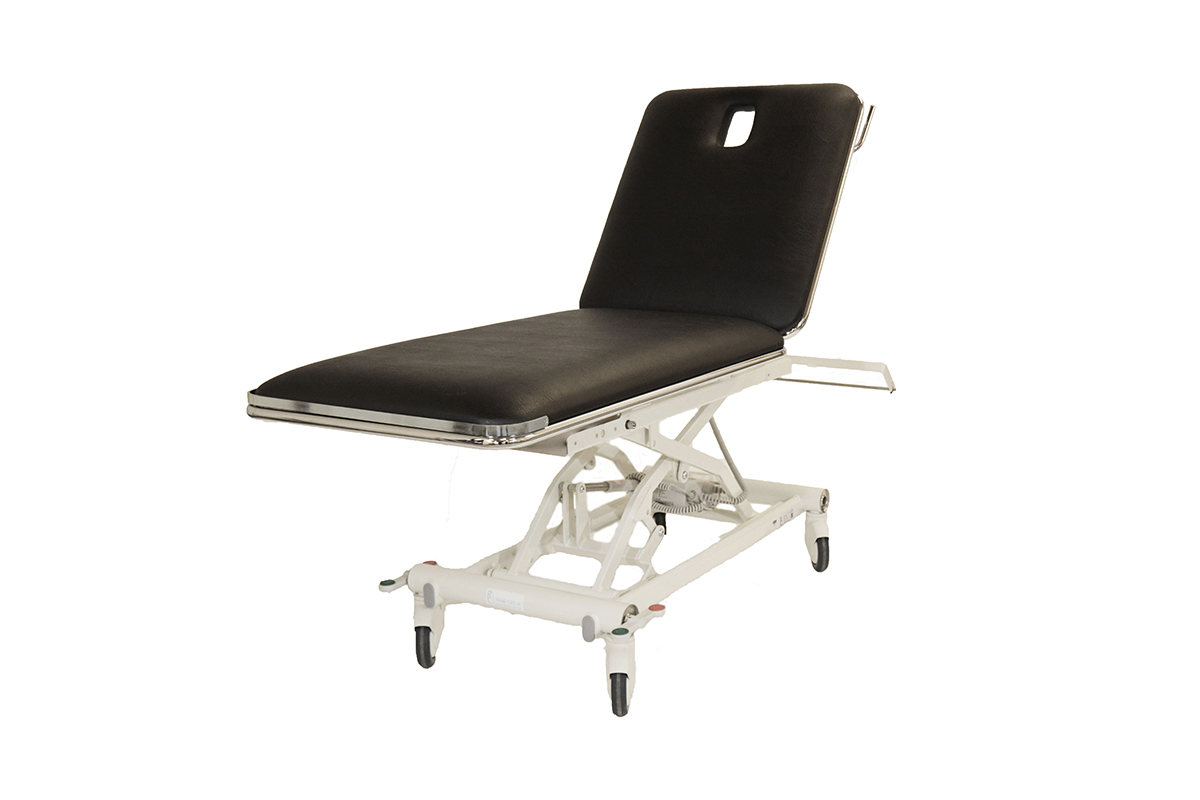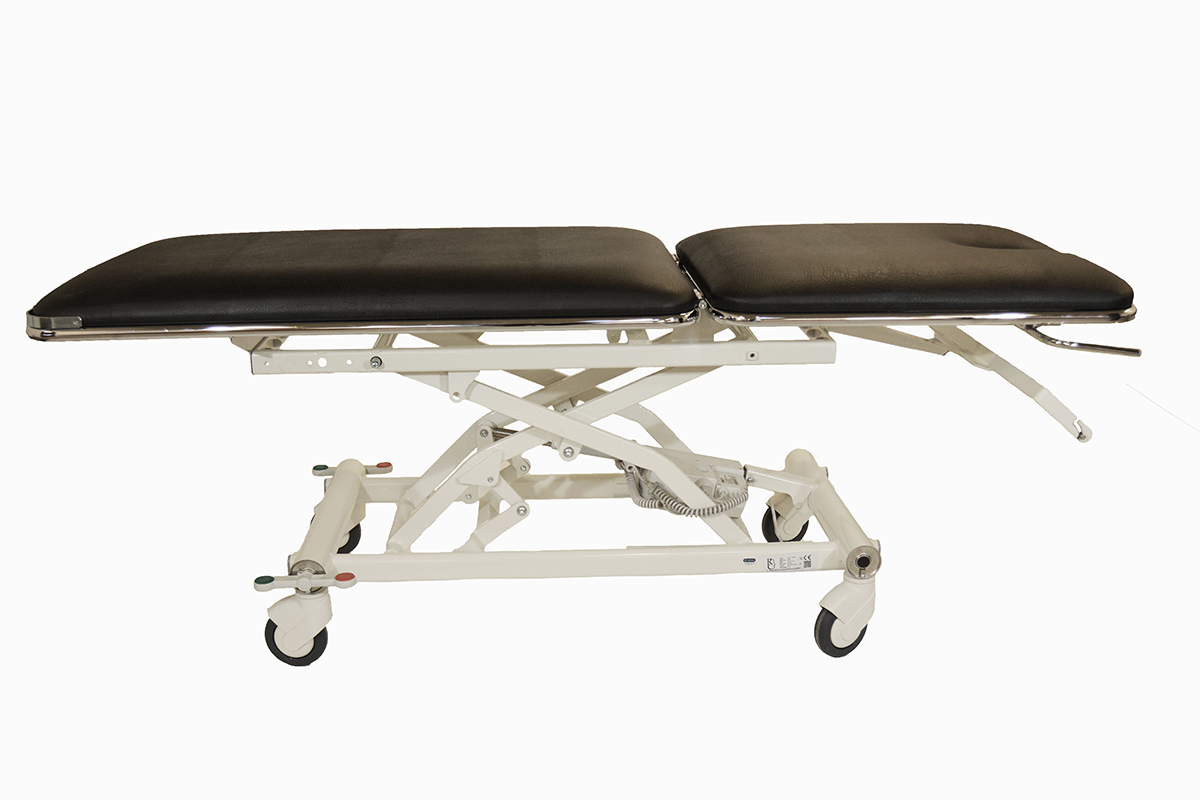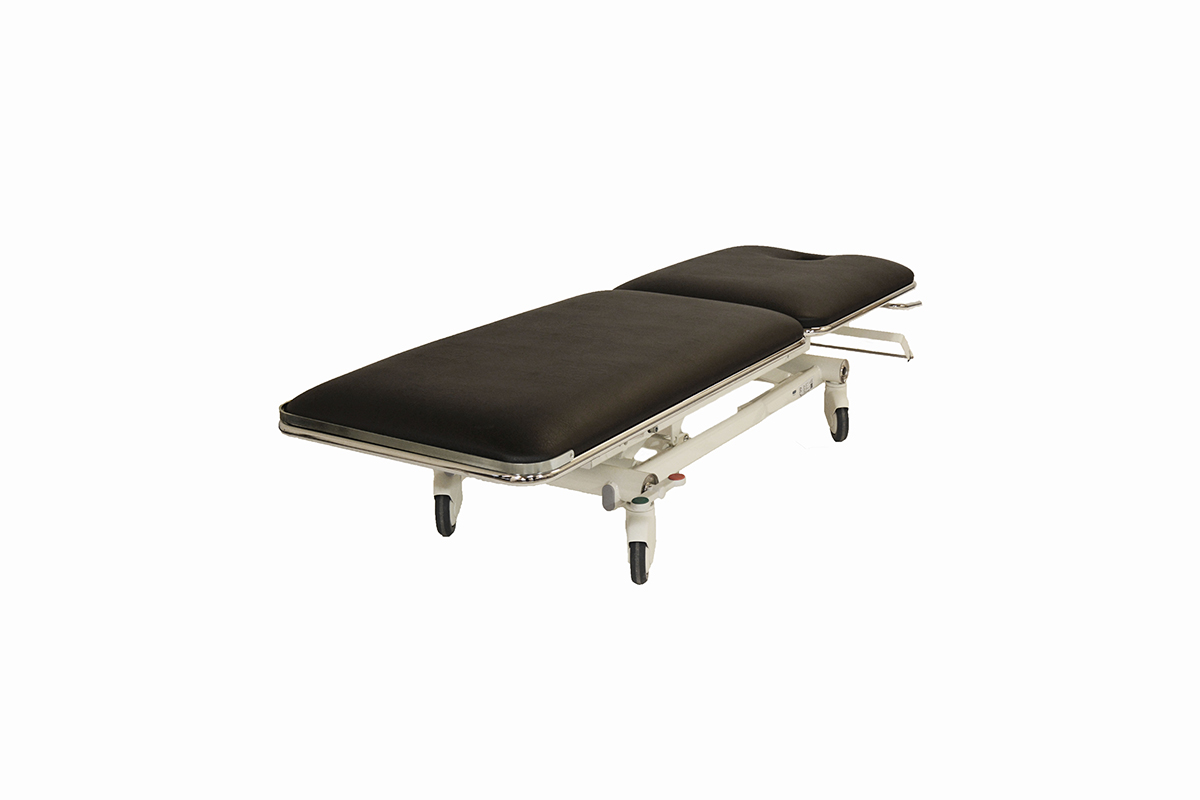 Avnvej 10, DK-7400 Herning | rehab-care.dk
Phone: +45 6915 3000 | E-mail: mg@rehab-care.dk