Technical data
Surface outer dimensions 105 x 221 cm

Mattress: W x L 90 x 200 cm

Wooden boards height, head and foot 55 cm

Wheels with brake 100 mm

Total weight (bed + rail + gallows) 100 kg

Maximum user weight 178 kg

Power 230/24 V

CE marked
Accessories
Datasheet
Nursing bed
HMI no: 89901

|

Product no: PLEJESENGREHABCARE
The nursing bed offers both functional design and excellent quality. it has wood paneling that is designed to offer the user an attractive expression to suit any environment.
Datasheet
HMI no: 89901

|

Product no: PLEJESENGREHABCARE
Nursing bed
It is designed to provide the user optimal independence and freedom of movement. the extremely low position of the mattress ensures maximum safety for the patient. The bed offers both comfort and ease of use. It includes a series of manageable parts that can be assembled and disassembled with a minimum of effort. A transport frame allows the bed to be stored and moved very conveniently.
Electrical height adjustment

Powder-coated undercarriage

The brake function on all wheels, tent wheels

The bed comes with full-length wooden side rails and wooden headboards/end of high quality and a gallows

Trendelenburg and reverse trendelenburg adjustments
Technical data
Surface outer dimensions 105 x 221 cm

Mattress: W x L 90 x 200 cm

Wooden boards height, head and foot 55 cm

Wheels with brake 100 mm

Total weight (bed + rail + gallows) 100 kg

Maximum user weight 178 kg

Power 230/24 V

CE marked
Add-ons
See a list of avaliable spare parts at rehab-care.dk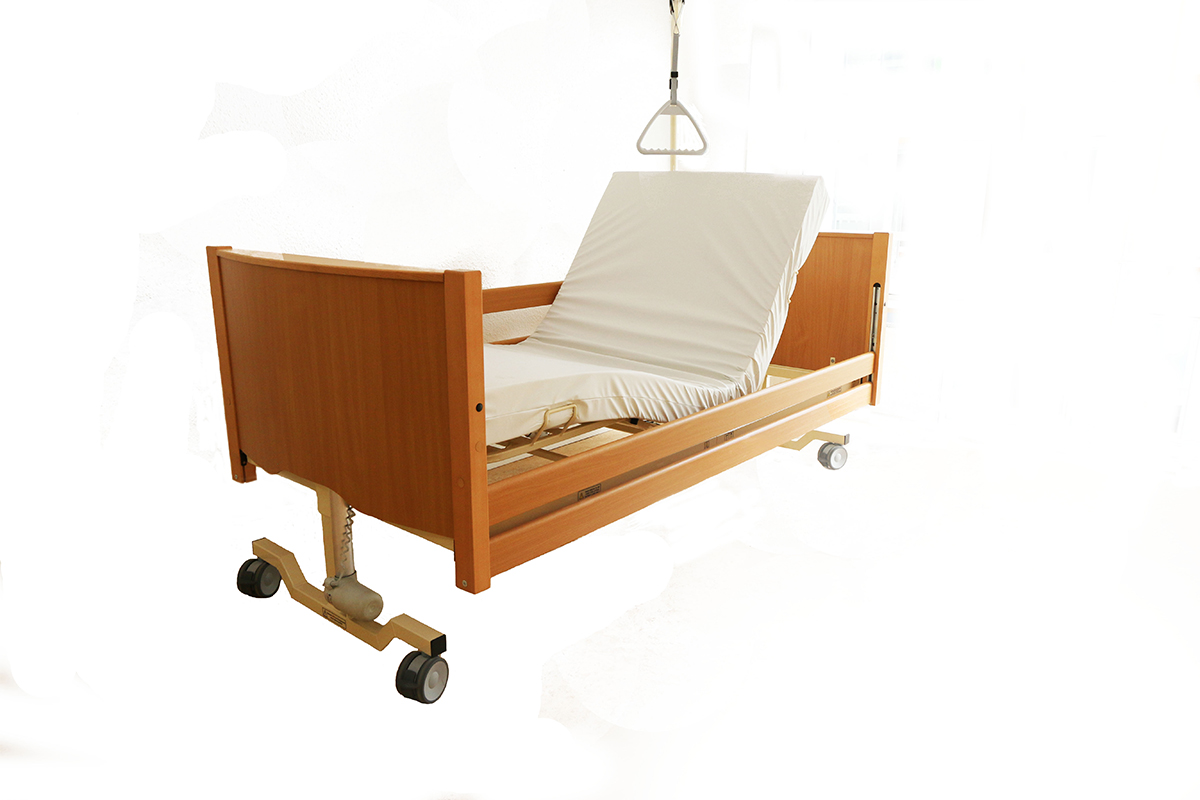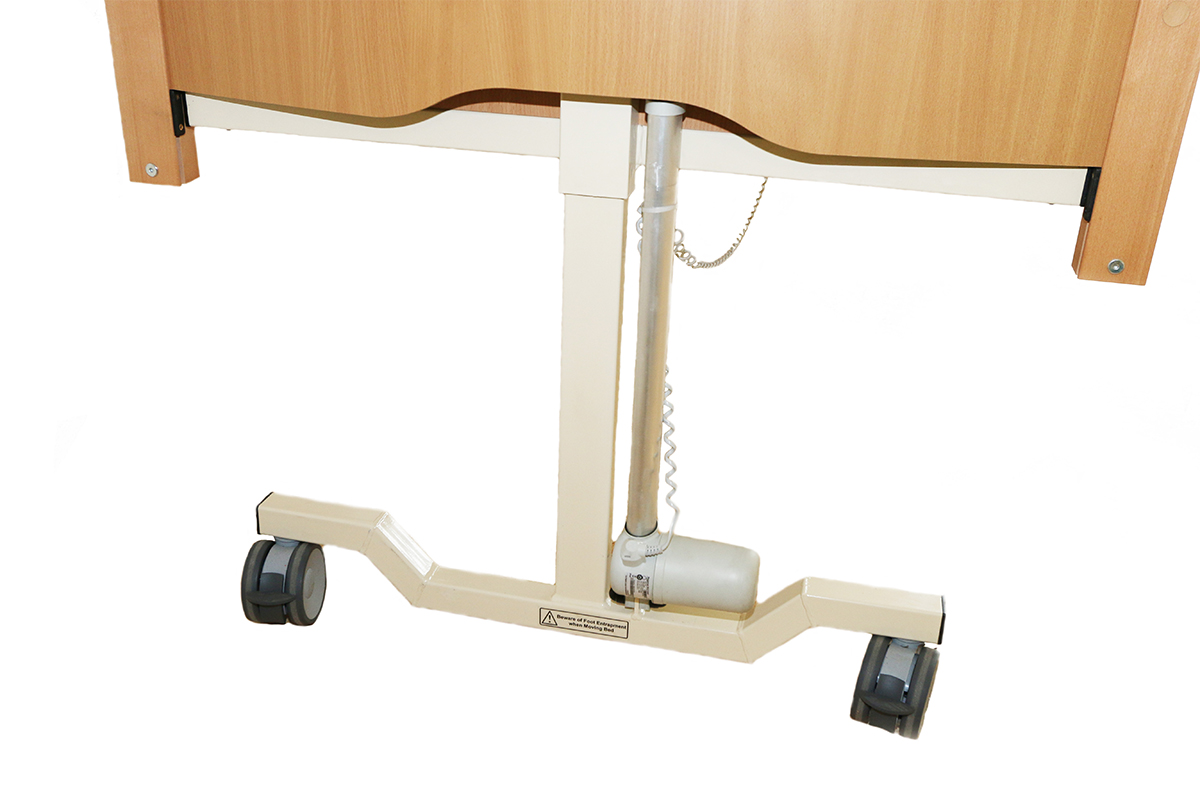 Avnvej 10, DK-7400 Herning | rehab-care.dk
Phone: +45 6915 3000 | E-mail: mg@rehab-care.dk