Technical data
Cushion surface 90 x 220 cm

Height 110 cm

Height between 25 – 107 cm

User weight 130 kg

Max. load 200 kg

Power 230/24 V

IP Class X4
Accessories
Datasheet
Rehabilitation couch
HMI no: 79758

|

Product no: TR2-10000
Couch that can be tilted up to 45 degrees on the long side, so that the patient feels pressure under the feet. 2-part surface with back rest and mattress.
Datasheet
HMI no: 79758

|

Product no: TR2-10000
Rehabilitation couch
All four sides can be built up in two layers and are all build as cushions. The wheels are pulled up when the couch tilts so it stands stable and firm.
Electrical height adjustment

Back elevation 60°

Upright position 40°

Powder-coated undercarriage

Individual side cushion positions

Motor assist on all functions

Central brake function
Technical data
Cushion surface 90 x 220 cm

Height 110 cm

Height between 25 – 107 cm

User weight 130 kg

Max. load 200 kg

Power 230/24 V

IP Class X4
Add-ons
See a list of avaliable spare parts at rehab-care.dk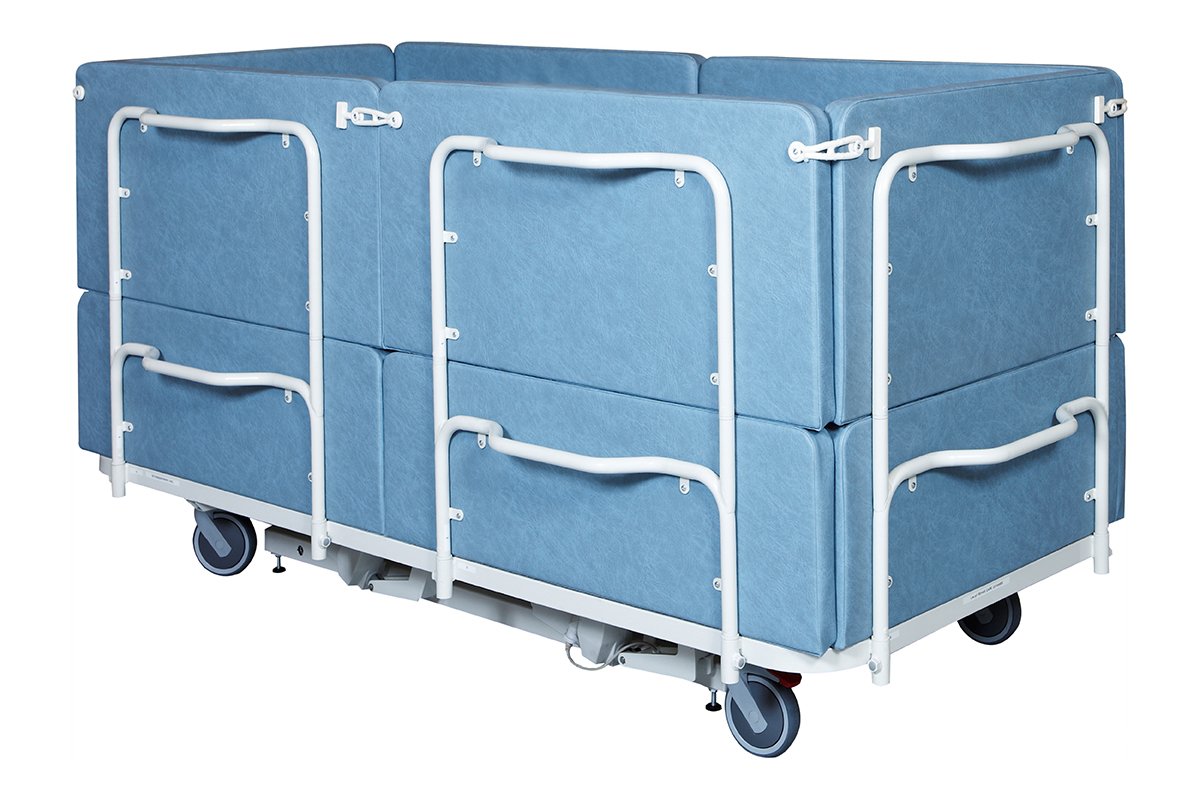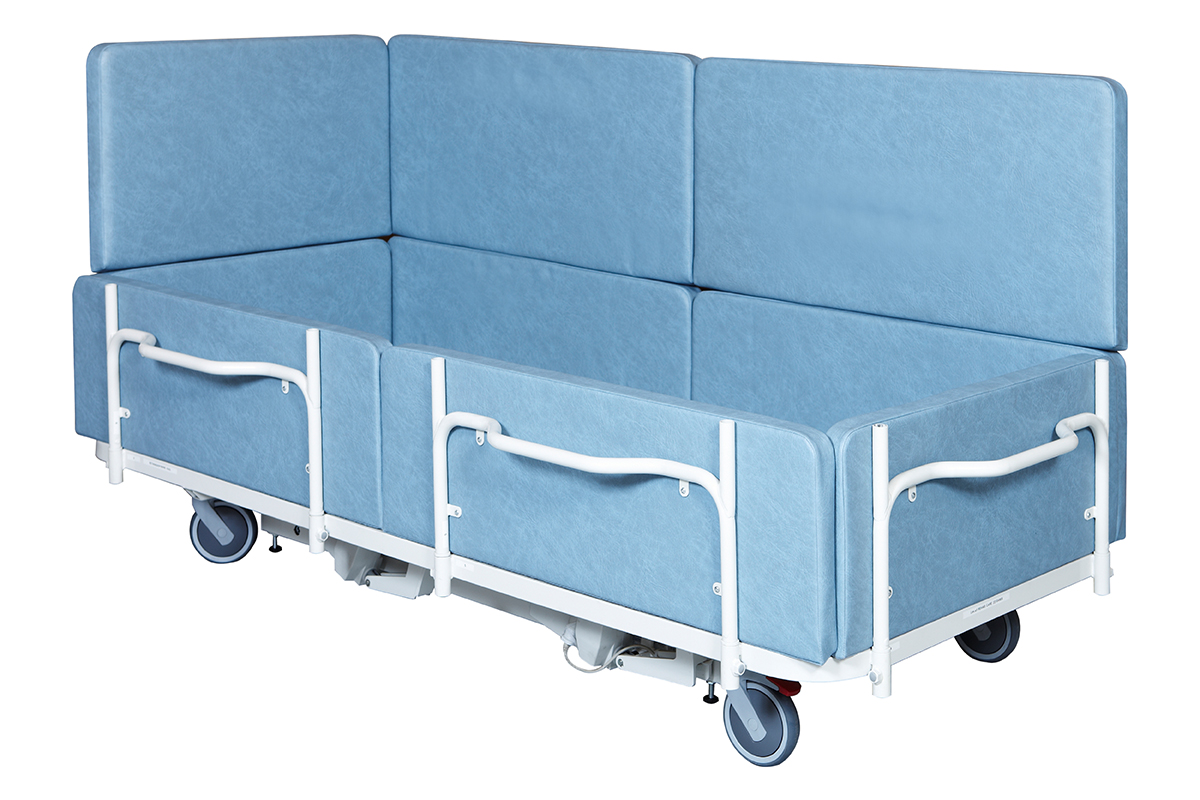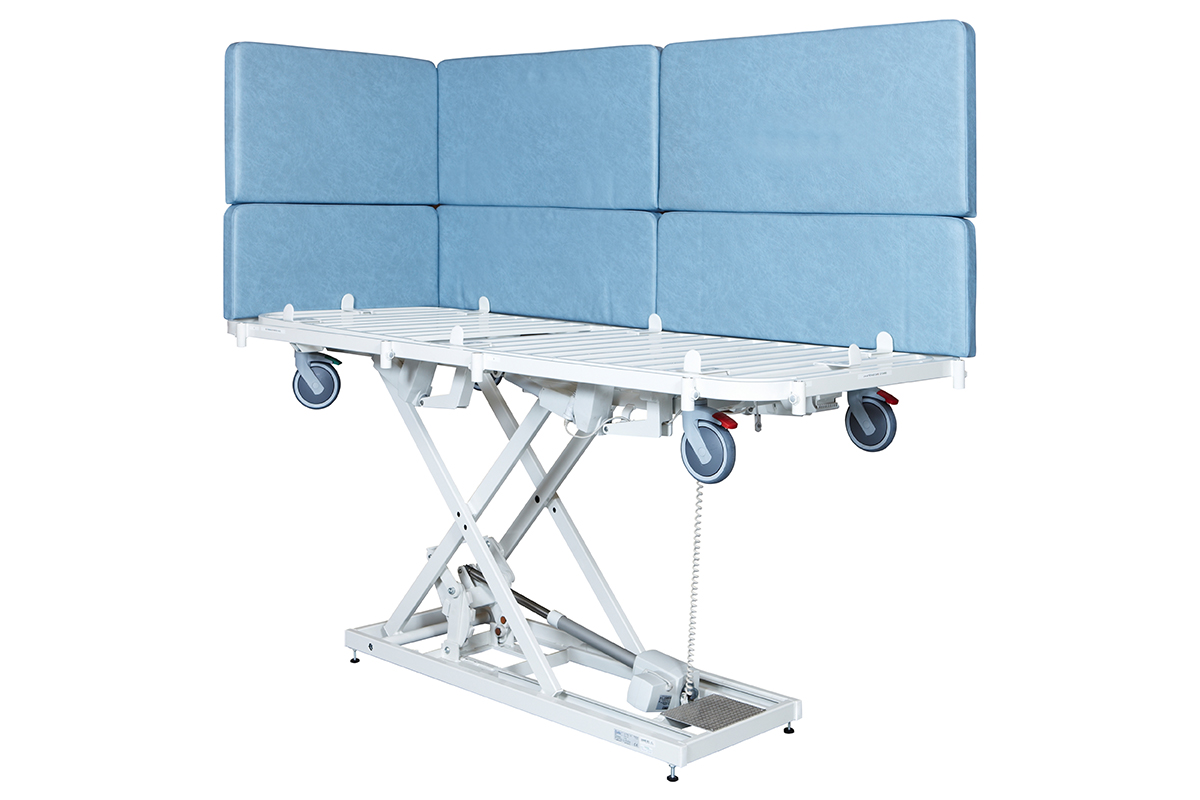 Avnvej 10, DK-7400 Herning | rehab-care.dk
Phone: +45 6915 3000 | E-mail: mg@rehab-care.dk