Technical data
Madras surface 200 x 70 cm

Height between 54 and 94 cm

Central brake wheels size 125 mm

Max. Load 250 kg

Electrical voltage 230/24v
CE mark
Accessories
Datasheet
Scan and x-ray couch with horizontal movable surface
Product no: SØ100
The best conditions for x-ray or scanning jobs. We have created a couch that meets all requirements for staff and patients.
Datasheet
Product no: SØ100
Scan and x-ray couch with horizontal movable surface
Optimal space for scanning / fluoroscopy over and under the bed surface.
With motorized couch surface which can be positioned in the horizontal plane by the hand control.
The lifting columns are placed at the ends, a frame near to the floor and is easy to access. The couch has central brakes. Rounded edges and lying surface in compact laminate. Detachable head/foot boards. Back adjustment. Trendelenburg and anti-Trendelenburg function.
Electric height setting
Electrical stepless adjustment of positions for back
Electric setting of Trendelenburg/antiTrendelenburg
Cobo control with removable jumbo battery
Purchase possibility of fire retardant cold foam mattress with durable cover
2 directionally controlled wheels
Central brake on all wheels
Floodlitable lying surface
Powder coated undercarriage
Motor controlled lying surface, longitudinal 20 cm and width direction 30 cm
Removable pushbars at both ends
Technical data
Madras surface 200 x 70 cm

Height between 54 and 94 cm

Central brake wheels size 125 mm

Max. Load 250 kg

Electrical voltage 230/24v
CE mark
Add-ons
See a list of avaliable spare parts at rehab-care.dk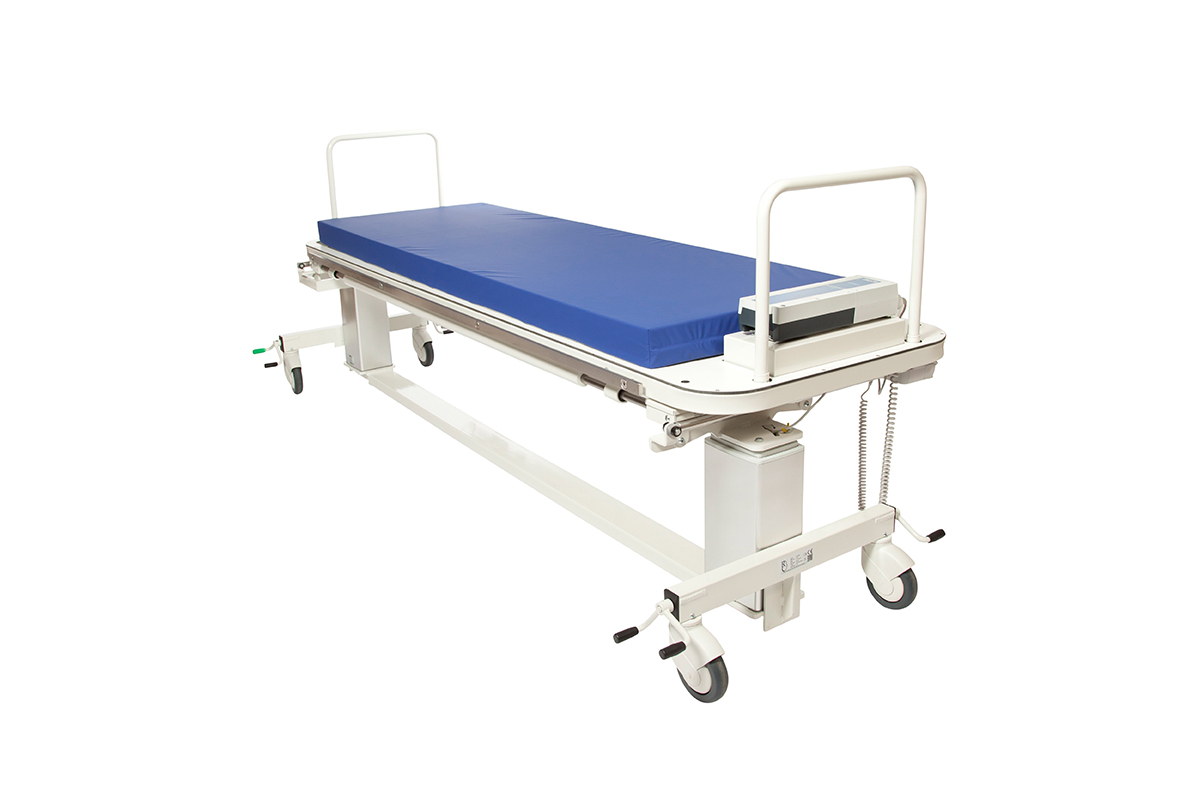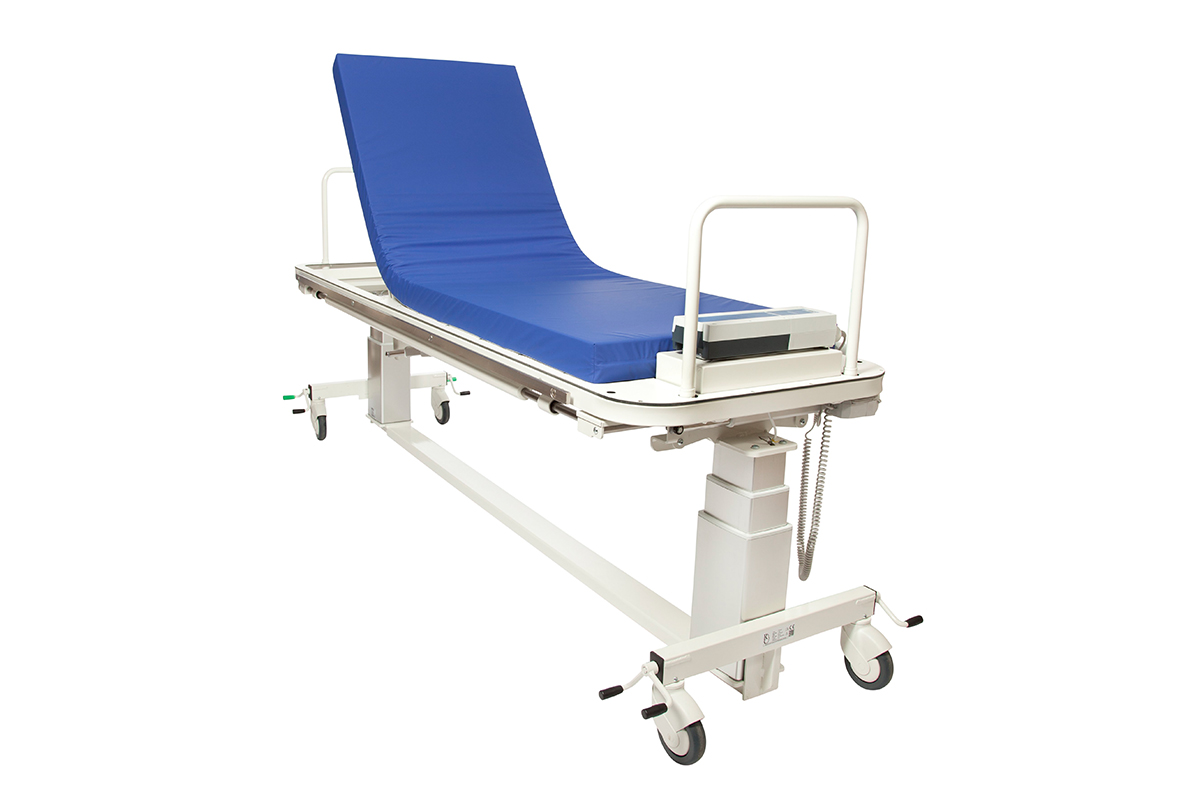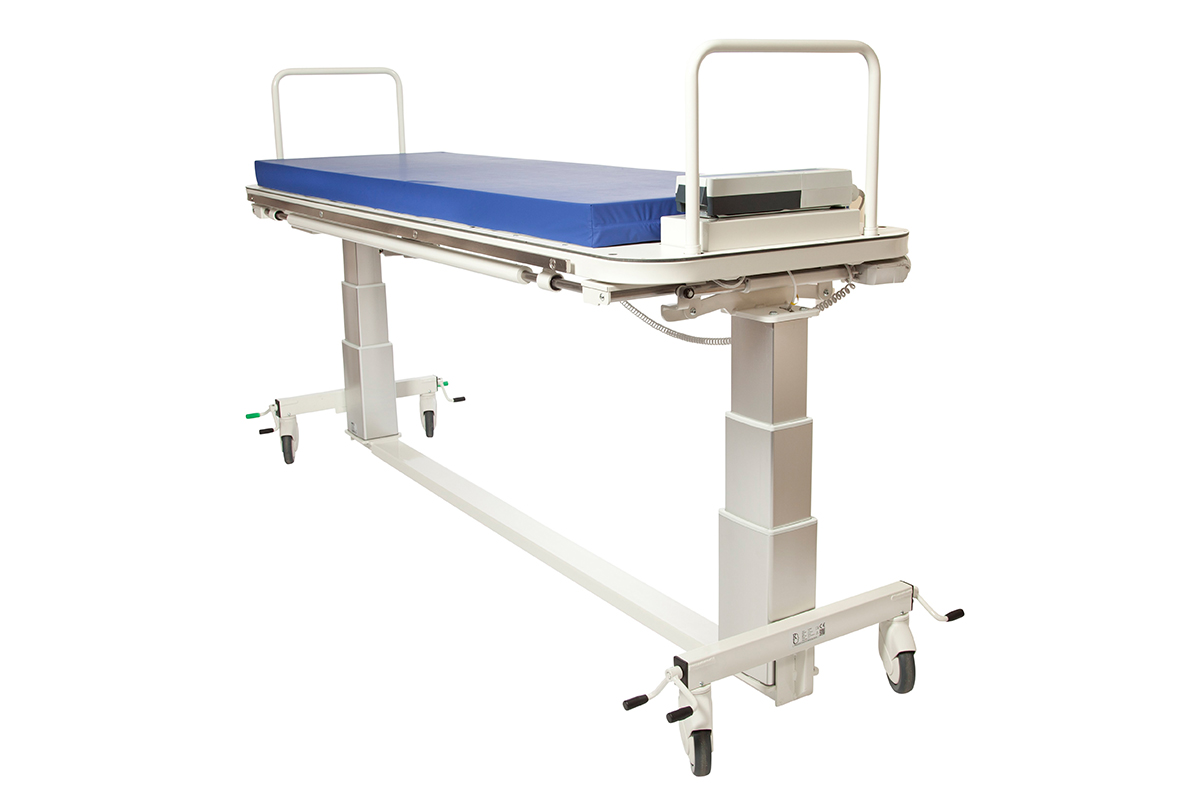 Avnvej 10, DK-7400 Herning | rehab-care.dk
Phone: +45 6915 3000 | E-mail: mg@rehab-care.dk