Technical data
Lying surface 200 x 70

Central brake wheels size 125 mm

Height between 50 and 90 cm

Max. Load 250 kg

Electrical voltage 230/24v

CE – marked
Accessories
Datasheet
Scan and x-ray couch
Product no: SØ-100-04
Rehab-Care scan couch / X-ray bed with electric height adjustment. The couch has powder coated undercarriage and central brake on all wheels. Rounded corners, as well as a whole laminate board as a lying surface. The bed is used by hospitals, general practitioners and the health sector. Removable gables at both ends. Optimal workspace for scanning / fluoroscopy over and under the bed surface.
Datasheet
Product no: SØ-100-04
Scan and x-ray couch
Electric height setting
Electric setting of Trendelenburg/antiTrendelenburg
Powder coated undercarriage
Purchase option: mattress made of fire retardant cold foam with durable cover
2 directionally guided wheels
Central brake on all wheels.
Technical data
Lying surface 200 x 70

Central brake wheels size 125 mm

Height between 50 and 90 cm

Max. Load 250 kg

Electrical voltage 230/24v

CE – marked
Add-ons
See a list of avaliable spare parts at rehab-care.dk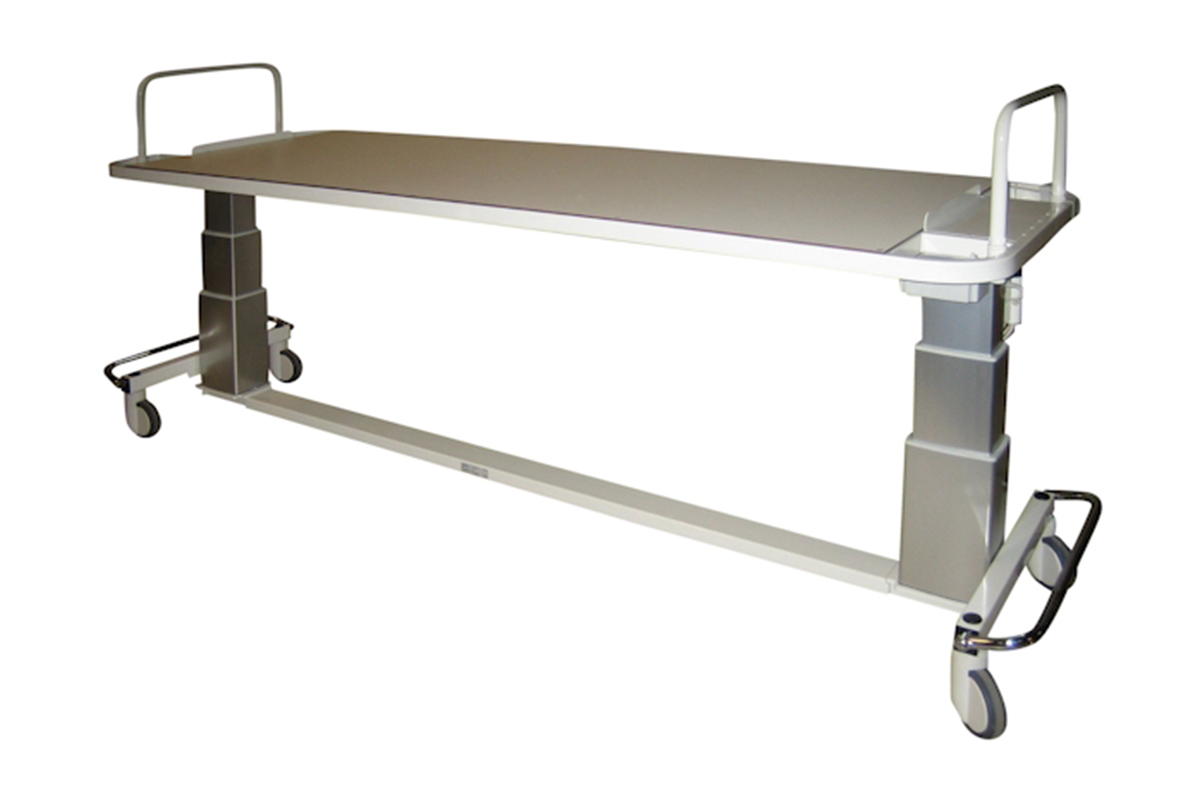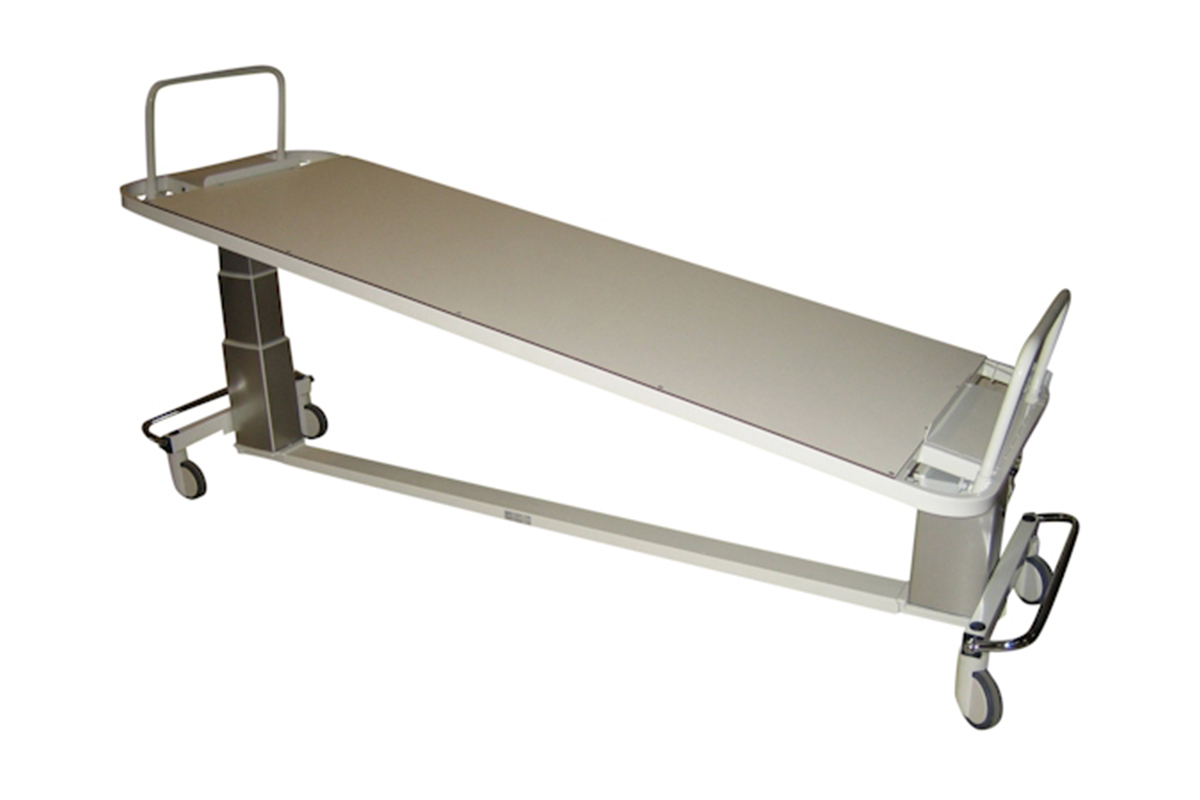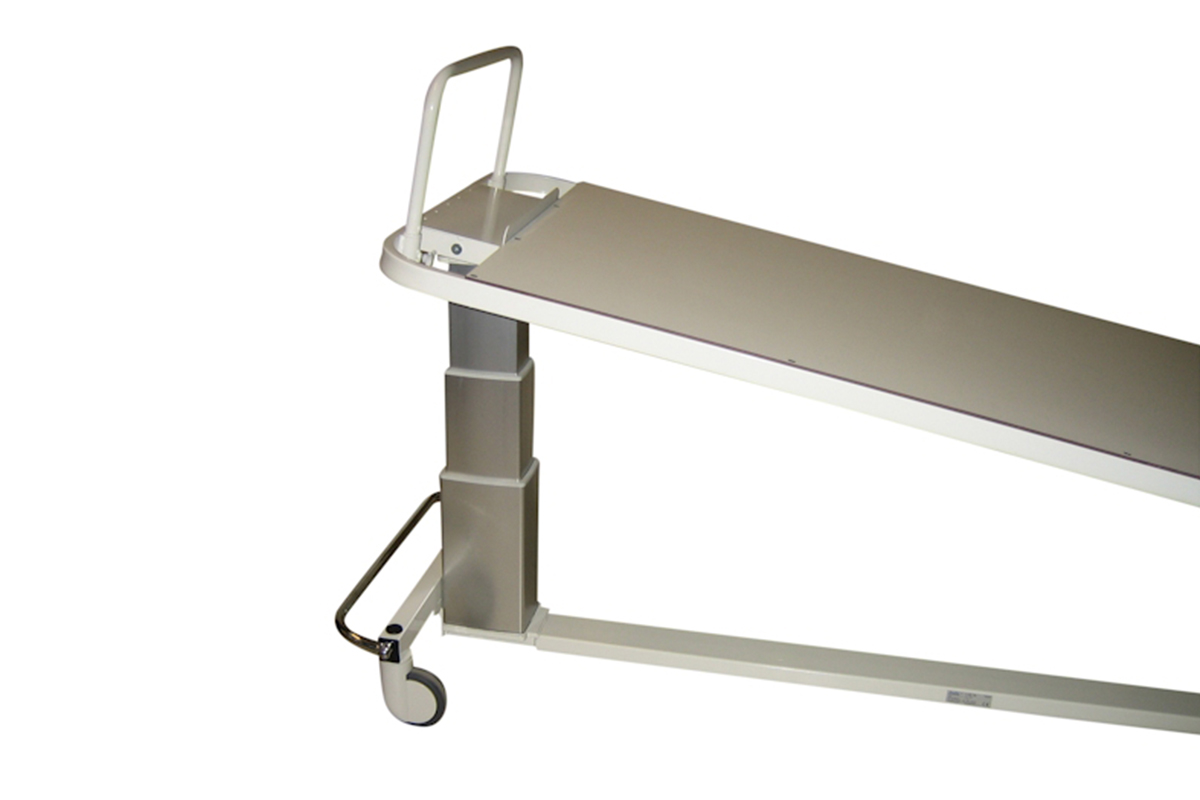 Avnvej 10, DK-7400 Herning | rehab-care.dk
Phone: +45 6915 3000 | E-mail: mg@rehab-care.dk