Technical data
Cushion surface 200 x 70 cm

Main body 35 cm

Upper back part 50 cm

The middle back part 85 cm

Gyn. The seat portion 30 cm

Brake Wheel size 125 mm

Couch Height between 50 and 90 cm

Weight 90 kg

Max. Load 250 kg

CE-mark
Electrical voltage 24 V
Accessories
Datasheet
4-part multifunction couch on columns
Product no: SOGYNLEJE
All function are possible with 4-part mattress support from gyn-seat, two-piece back, one with conical adjustable head piece .Our gynecological multi couch is made to last. There are chrome frame that protects the cushion against collisions, artificial leather in a quality that lasts for cleaning in alcohol and chlorine. The right foam quality cushions for comfort.
Datasheet
Product no: SOGYNLEJE
4-part multifunction couch on columns
The Couch can be lowered for easy access from a wheelchair. Large backrest angle adjustment for optimal seating position. Greater flexibility in the processing surface with 2-part back, where conical head piece can be angled toward the floor. Available with or without nose hole cushion.
Electric height setting
Electric setting of Trendelenburg and antitrendelenburg
Manual stepless adjustment of positions for 2-piece main part, back and gyn seat
Comes with paper holder
Very easy-to-clean wheel frame
Powder coated undercarriage
Lying surface of fire-retardant cold foam with durable cover
Lying surfaces are mounted on frame of chrome pipe to avoid damage to the cover
2 directionally guided wheels
Central brake on all wheels
Technical data
Cushion surface 200 x 70 cm

Main body 35 cm

Upper back part 50 cm

The middle back part 85 cm

Gyn. The seat portion 30 cm

Brake Wheel size 125 mm

Couch Height between 50 and 90 cm

Weight 90 kg

Max. Load 250 kg

CE-mark
Electrical voltage 24 V
Add-ons
See a list of avaliable spare parts at rehab-care.dk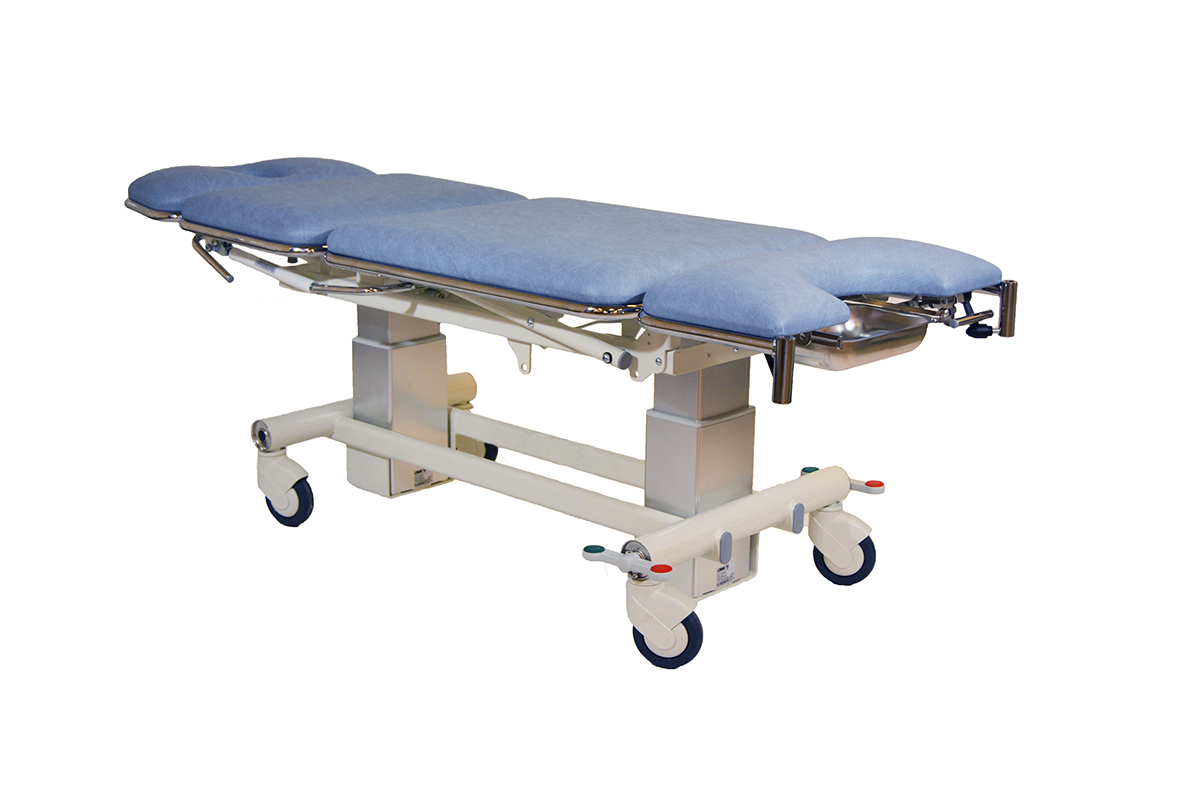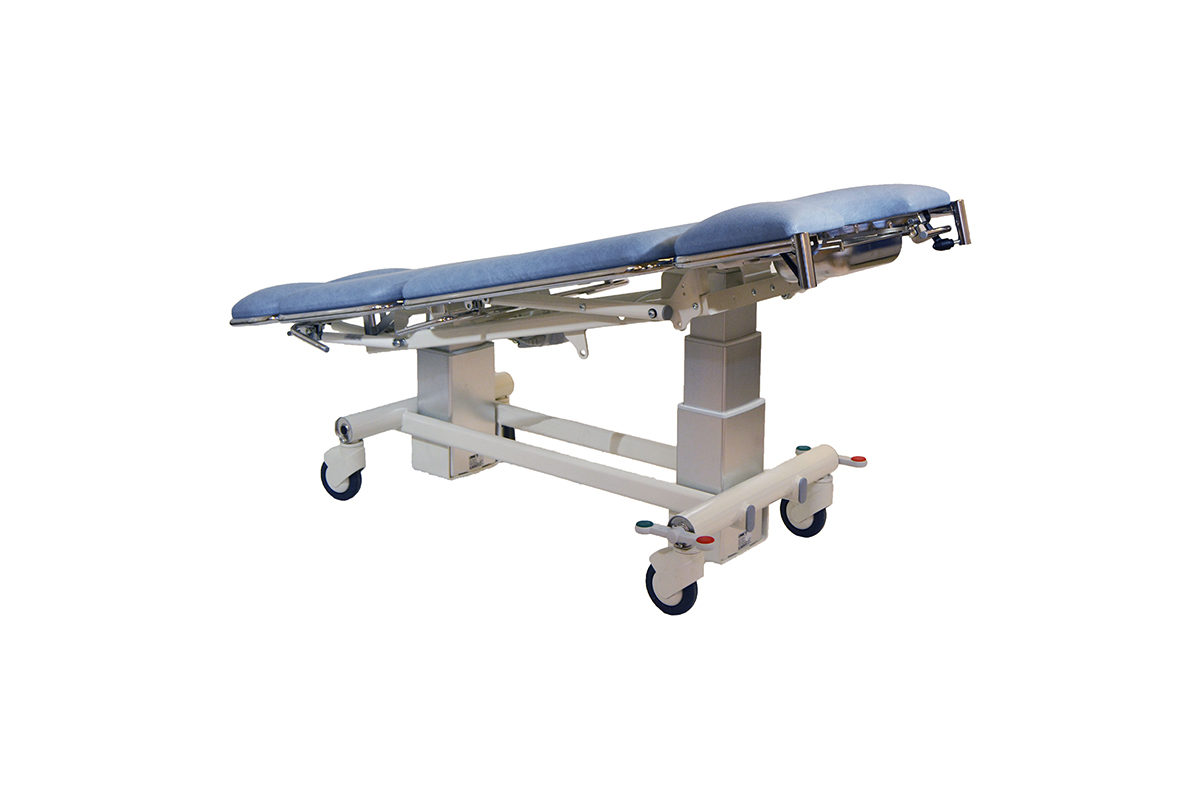 Avnvej 10, DK-7400 Herning | rehab-care.dk
Phone: +45 6915 3000 | E-mail: mg@rehab-care.dk