Technical data
Seat width 55 cm

Lifting Range over / under pool from 75 to 105 cm

Weight 40 kg.

Max. Load 130 kg.

IP class IPX4

CE – marked
Accessories
Datasheet
Pool lift, complete
HMI no: 89914

|

Product no: PO-10000
The pool lift is designed to transfer patients in the pool, in a safe way. It comes with a separate chair that allows transfer in dressing room. Large action radius for lifting arm.
Datasheet
HMI no: 89914

|

Product no: PO-10000
Pool lift, complete
The pool lift is handling a user which is placed in the chair, mounted to the lifting arm at the pool lift.
The poollift is used for moving patient from the floor to the pool

At the pool the chair clicks on to the lift arm directly and is ready for hoist into the water.

The lift arm can operate at 90 cm from the pool edge in order to give the helper safe and comfortable distance to the pool.
Technical data
Seat width 55 cm

Lifting Range over / under pool from 75 to 105 cm

Weight 40 kg.

Max. Load 130 kg.

IP class IPX4

CE – marked
Add-ons
See a list of avaliable spare parts at rehab-care.dk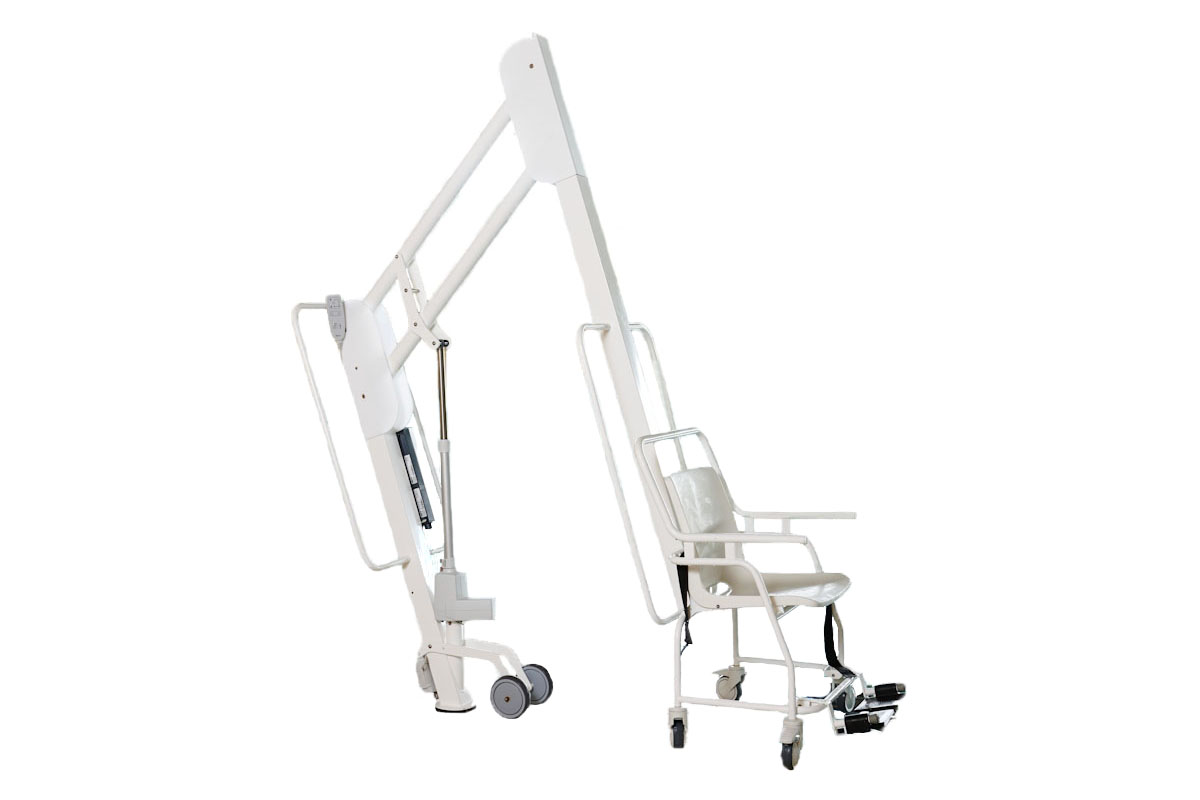 Avnvej 10, DK-7400 Herning | rehab-care.dk
Phone: +45 6915 3000 | E-mail: mg@rehab-care.dk