Technical data
Cushion surface 200 × 80 cm

Central brake wheels size 125 mm

Couch Height between 50 and 104 cm

Weight 85 kg

Max load 200 kg

Power 230/24 V

CE – marked
Accessories
Datasheet
Tilt couch, adjustable foot plate
Product no: VP1000
Tilt function for rehabilitation, blood tests and patients with syncope. Can be tilted 0-90 degrees and adjust the height at 0 degrees. Equipped with accessory rails on both sides.
Datasheet
Product no: VP1000
Tilt couch, adjustable foot plate
Grade meter with indicator. If everything fails, there are stepless lowering device which can bring the couch to 0 degrees easy and quietly.
Equipped with accessory rails on both sides for armrests and straps. Degree meter with indicator.
Electrical height adjustment

Tilt funktion 0-90°

2-piece footrest, can be individually adjusted

Powder-coated undercarriage

Surface cushion of anti-inflammable foam covered with hard-wearing material

Surface cushion mounted in a chromium-plated frame to avoid damage during use

Degree measurement with 60° mark

Accessory rail

Central brake function.
Technical data
Cushion surface 200 × 80 cm

Central brake wheels size 125 mm

Couch Height between 50 and 104 cm

Weight 85 kg

Max load 200 kg

Power 230/24 V

CE – marked
Add-ons
See a list of avaliable spare parts at rehab-care.dk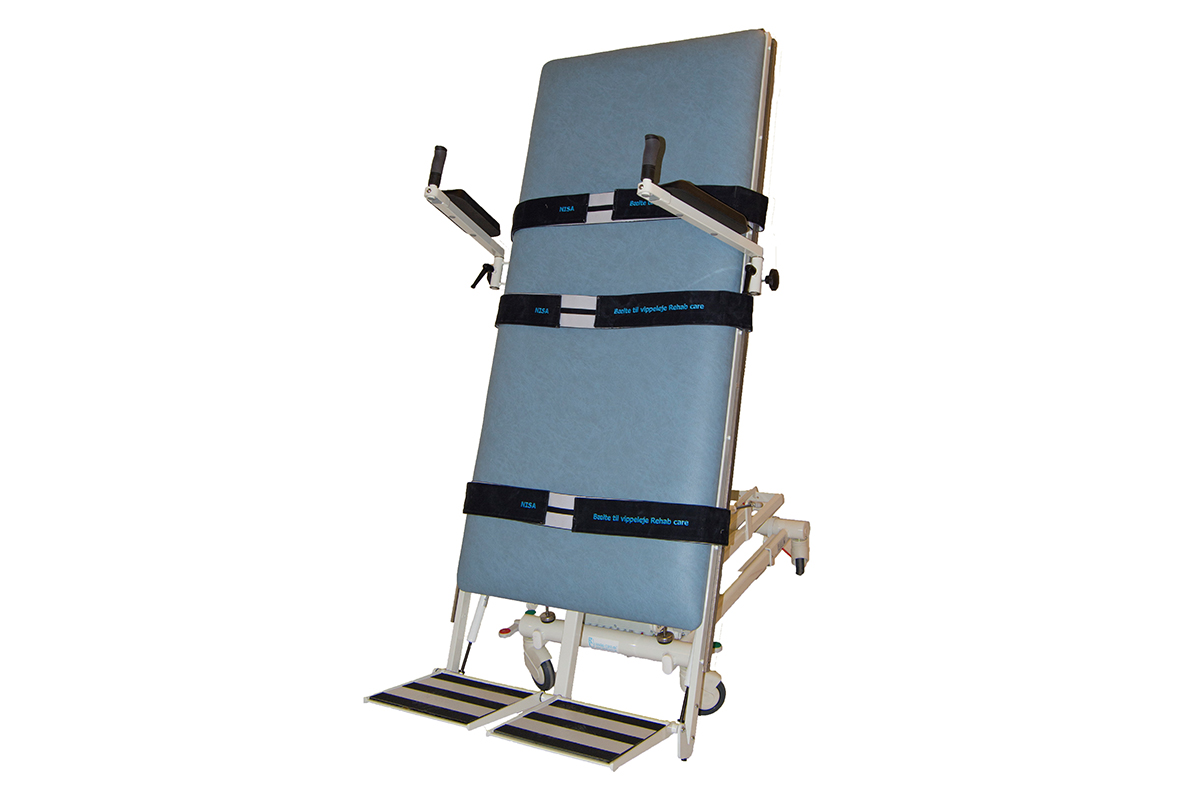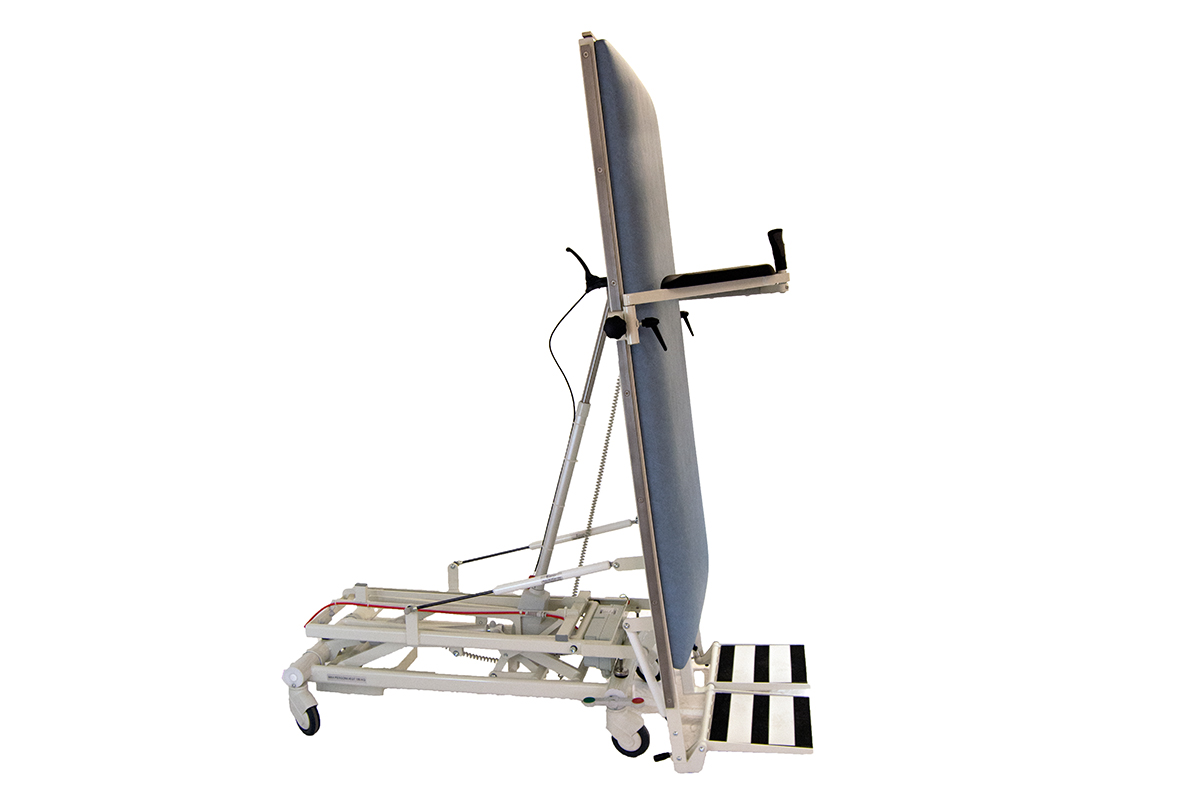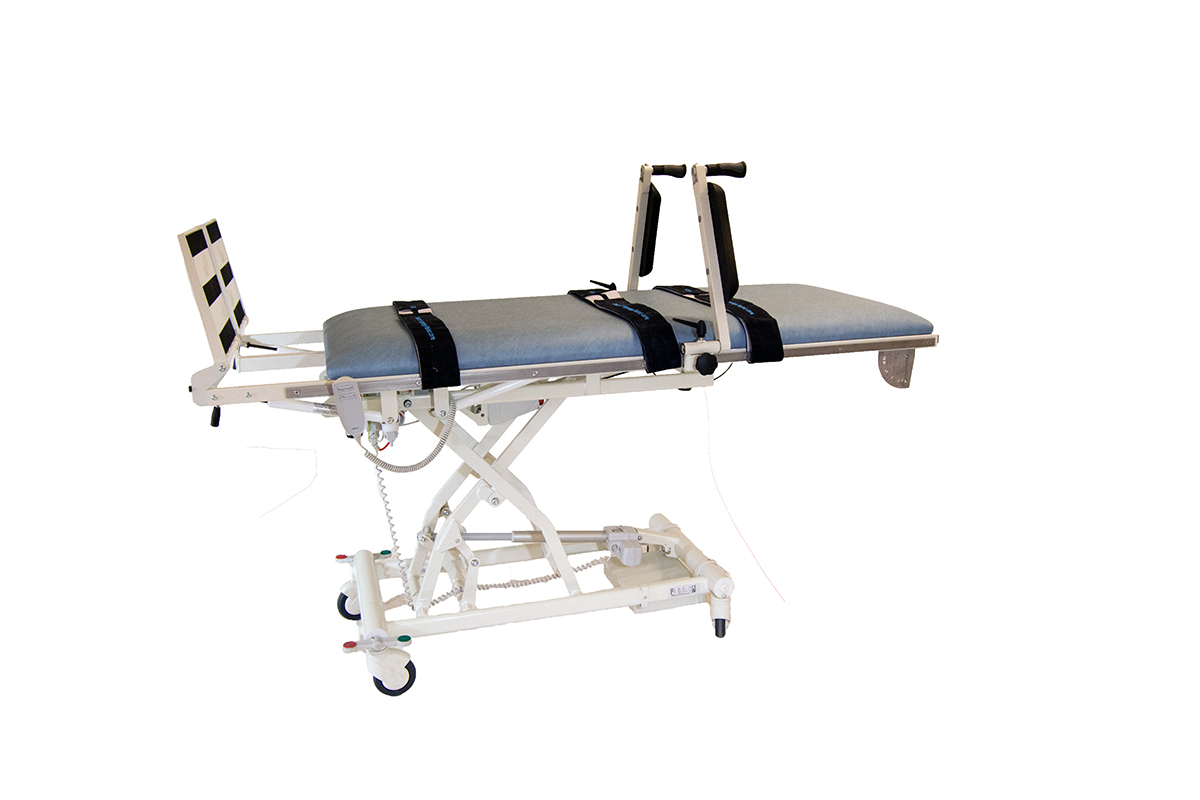 Avnvej 10, DK-7400 Herning | rehab-care.dk
Phone: +45 6915 3000 | E-mail: mg@rehab-care.dk